Do You Have Training in TeleMental Health Services?
I am certified by the TeleMental Health Institute to conduct online counseling services.
How are online sessions joined?
My sessions are conducted through a HIPAA secure connection at Thera-Link. I encourage you to look at the website and visit the "frequently asked questions"tab.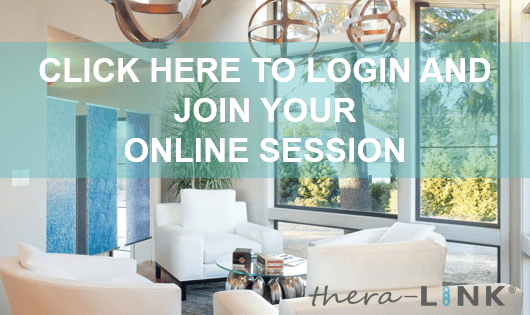 What technology is required?
"Therap-LINK's video sessions do not require you to download anything if you are using the Chrome browser. However, if you are using Firefox or Safari, you will need to install a plugin and activate it prior to your first session. The plugin is only takes about 45 seconds to download and install and you only have to do this the first time.
Thera-LINK requires the following to join an online session:
Internet connection
web browser (e.g. Chrome, Firefox, or Safari – our fav is Chrome)
webcam, speakers, and a microphone – these are built in to most laptops
All of these are built-in to a standard notebook that you would have purchased in the last several years.
If I am not good with technology or have trouble with the site is there any support?
Thera-LINK as excellent user support which is available at all times. The support number is located throughout their website.
Are online sessions only for individuals?
Online counseling works well with individuals, couples, groups and families. Thera-LINK supports
Will online therapy be as effective as in person?
Online sessions have been proven to be equal to or more effective than in person sessions
Where should I have my online sessions?
On-line sessions work well in any location with adequate lighting and privacy…home or office.